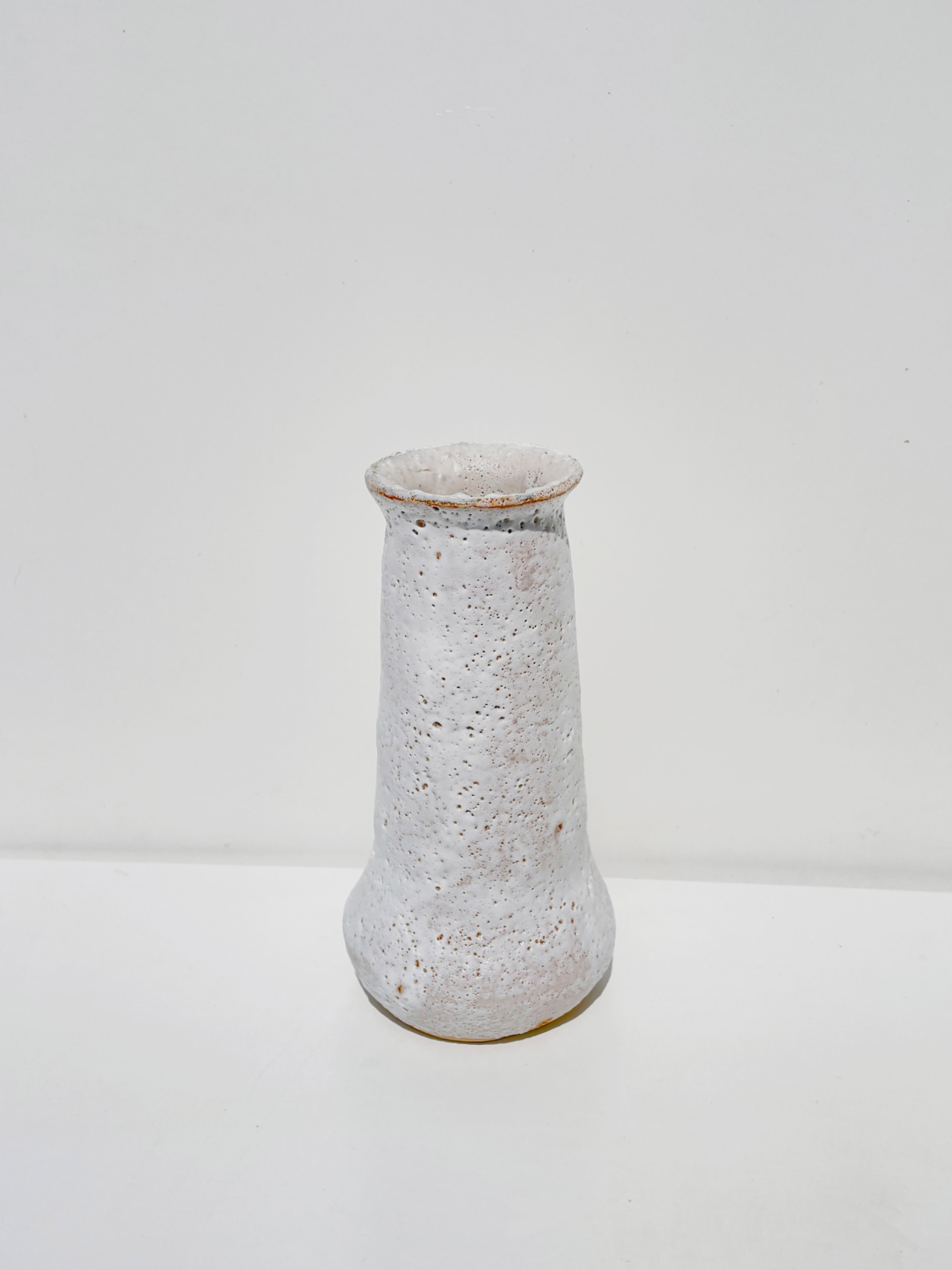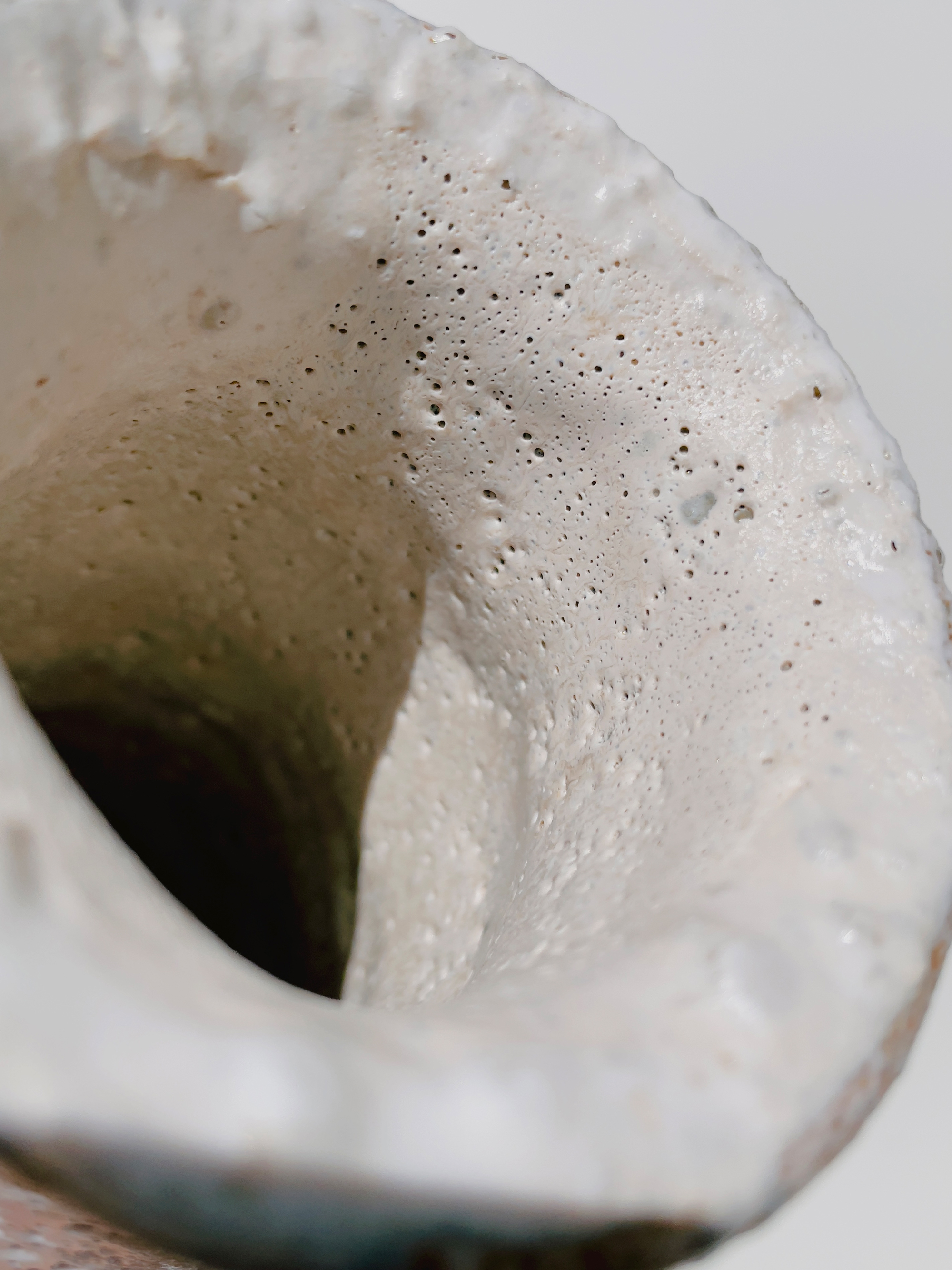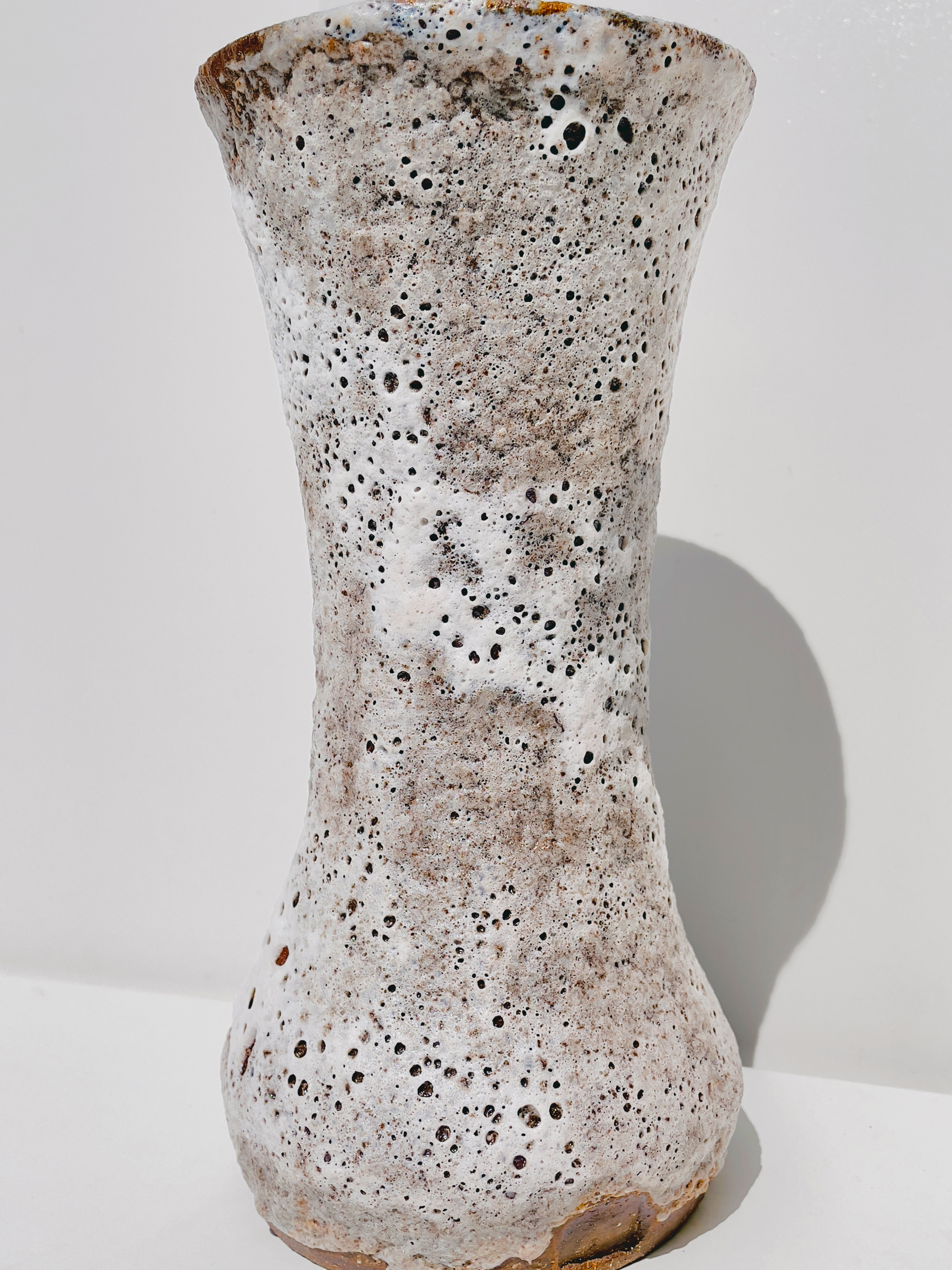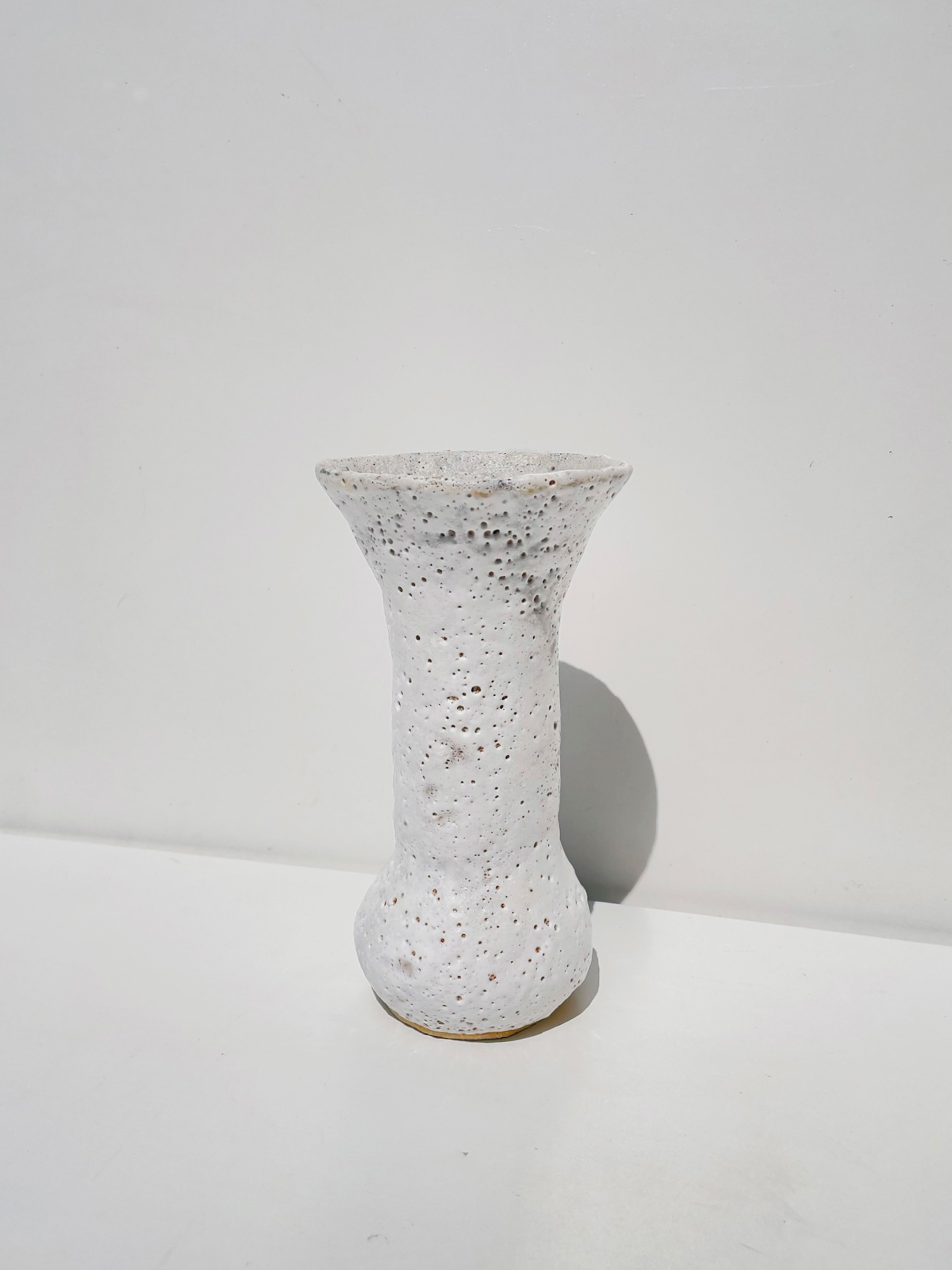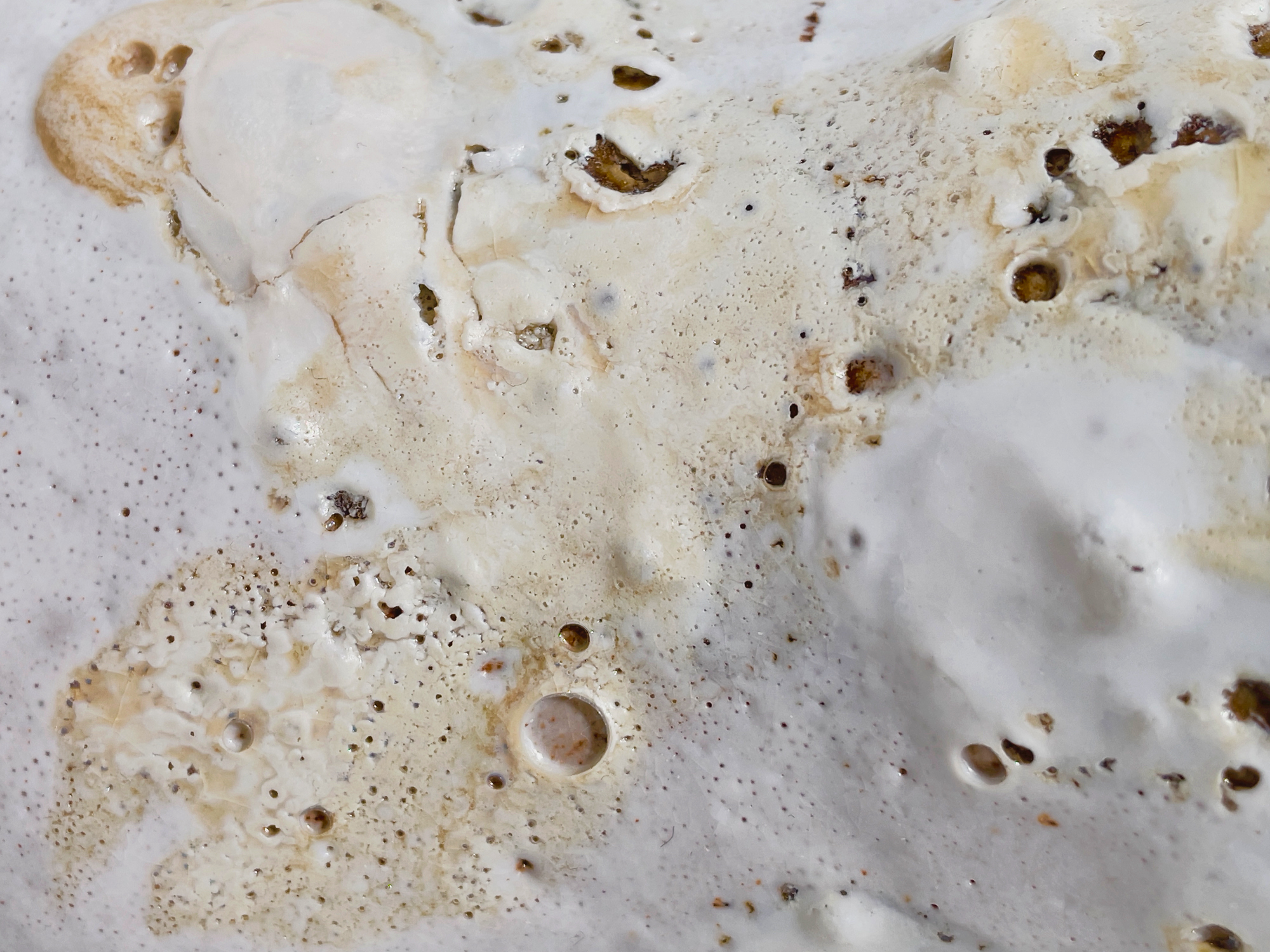 A Shell for (I - VII), 2022 is a series of seven vases. Vases generally share a similar shape. The foot or the base tends to be bulbous, flat or carinate. The body forms the main portion of the piece. Some vases have shoulders, where the body curves inward, a neck, which gives height, and a lip, where the vase flares back out at the top. They can be made of different materials, but all of them serve one purpose: displaying floral arrangements. A Shell for (I-VII) was inspired by classic, simple shapes, resulting in a balanced body with a long neck and an opening mouth.


Glazes were made of minerals, Strontium and Shino glazes which resulted in organic appearing surfaces and textures.
A Shell for (I-VII) is an ongoing project. The first 7 vessels were made for a collaboration with floral artists from New York, Los Angeles, the Bay Area, London, Eora country/Sydney and Naarm/Melbourne.
Stoneware, Shino glaze, Strontium.
Hand-coiled & beaten.